We are part of an international and inclusive network of 4 million members across the Anglican Communion, serving Christ in our communities through prayer, financial support and actively working in programmes that meet local needs. For more information about the work of Mothers' Union. See Here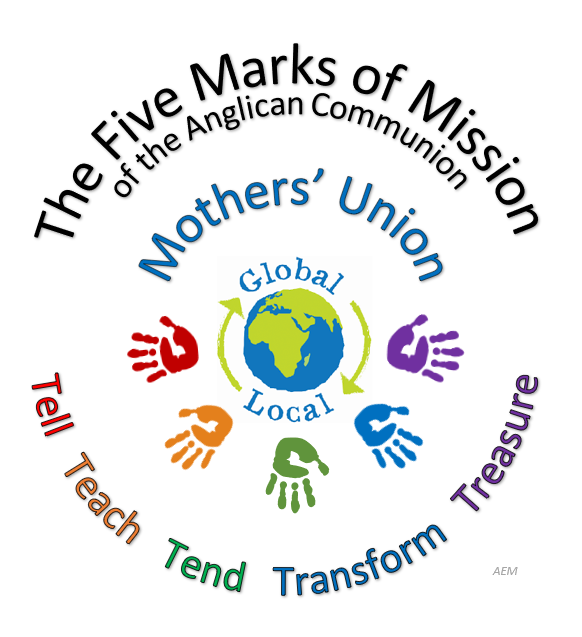 Anglican 5 Marks of Mission & MU

We support those whose family lives have met with adversity in many ways. Such as supporting prisoners and their families, providing holidays and working with Refuges across the Diocese
Away From it All holidays ( AFIA)

Refuges across Newcastle Diocese

Modern Day Slavery & Human trafficking

Fishermen's Mission

People's Kitchen-
Over 160 bags

were sent to the People's Kitchen for delivery to the homehess.
Margaret Crawforth in her Black and White Victorian dress, our lovely AFIA lady who retired today from her post with us due to her health not being so good. This was her in North Shields last week.

She has worked tirelessly over the years arranging holidays and away days and she'll be missed and hard to replace.

In her spare time she would dress up in one of her Victorian dresses and go to Branches, Care Homes etc.

Thank you Margaret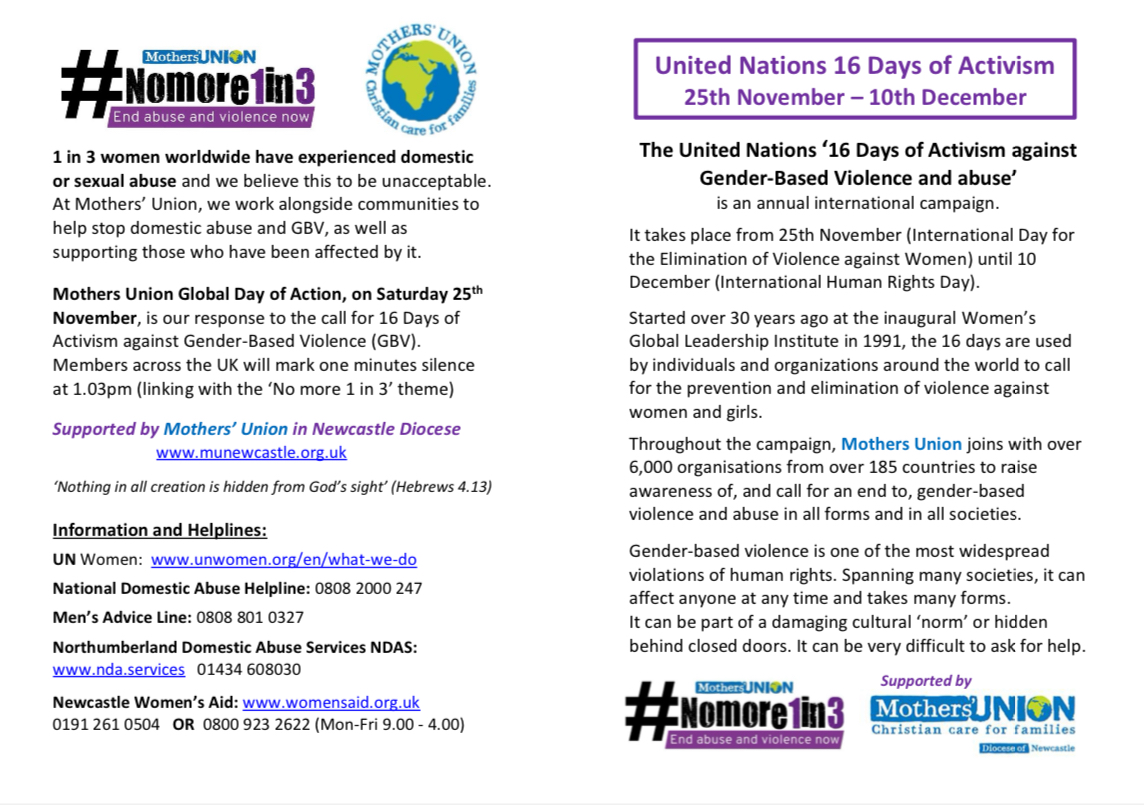 The service which focused on 16 days of activism was facilitated by MU.
Download this leaflet What can YOU do Prayers for RISE UP
Read more about the Rise Up Campaign on the MU website
More Displays across the Diocese
---
---
Prayer is fundamental to the Mothers' Union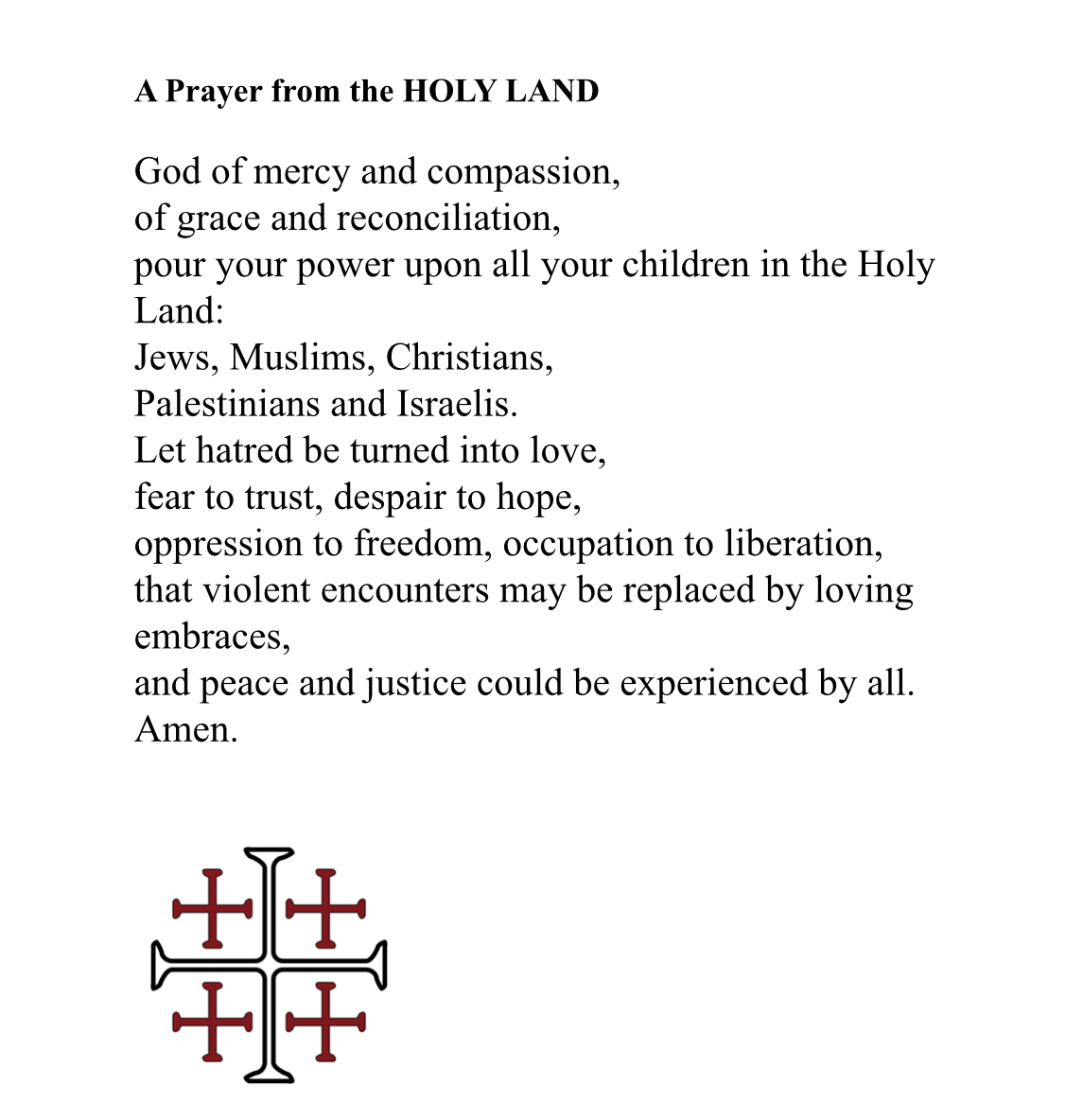 Read the Israel and Gaza - Diocesan Statement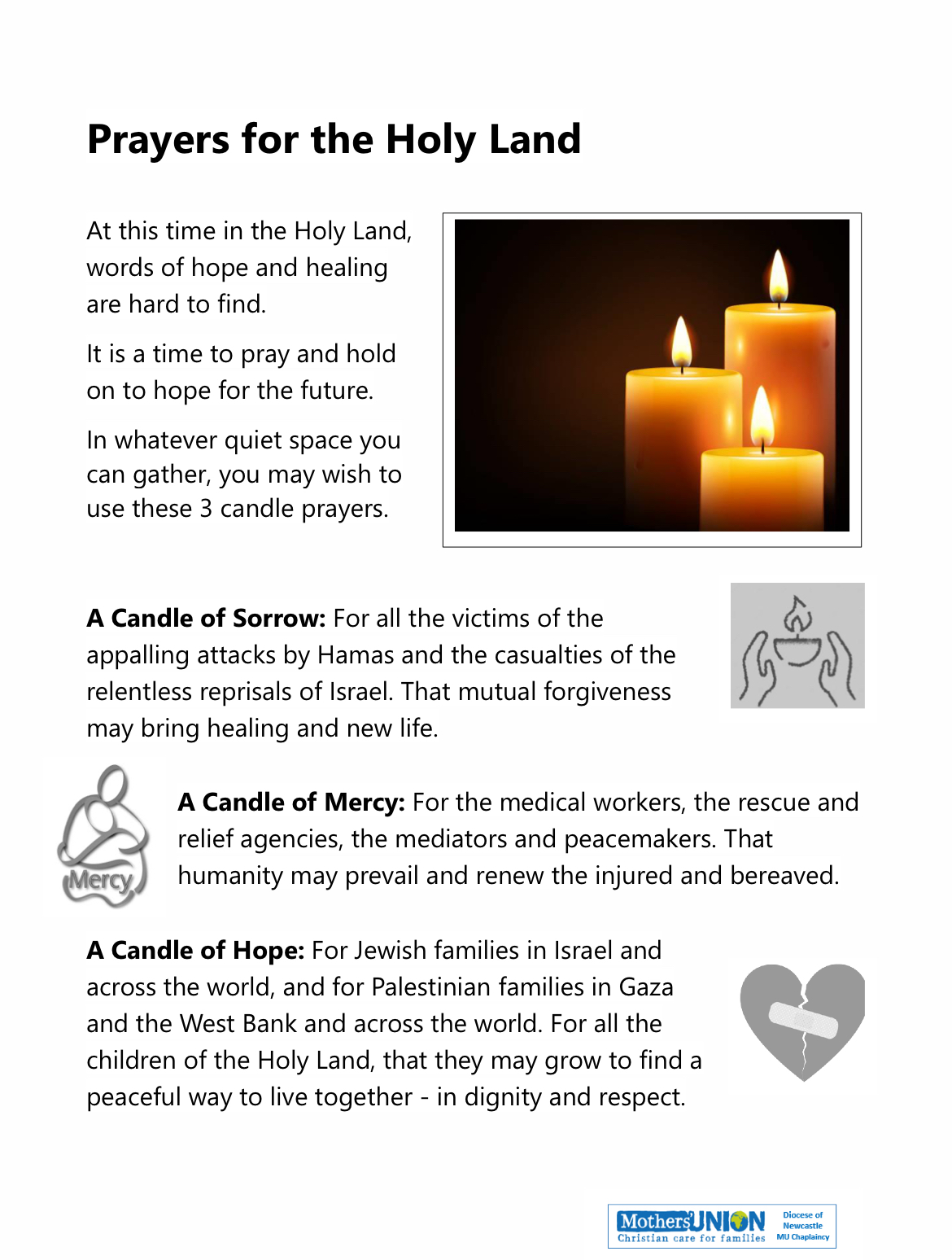 Chaplaincy Corner has a new Seasonal post: Stop Look & Listen
As members of Mothers' Union, let us pray for the mothers of the Holy Land. click on the Prayers for the Holy Land (to the left)to Download Candle Prayers.
We have a wave of prayers that travels round the world a midday, every day. We support one another and the work of MU through our prayer.

Wave of Prayers for Advent are available on the Prayer resources page available here

See our Chaplaincy posts for reflections from our Chaplain.

Midday Prayers from MSH

Branch resources

Prayer and Worship resources.
2:00 pm -
Tynemouth Deanery Advent Service -St. George's, Cullercoats
2:00 pm -
Advent Service -Ashington Holy Sepulchre
10:00 am -
Advent Service st Michaels Alnwick
12:00 pm -
Cathedral Midday Prayers