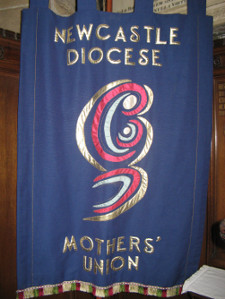 The personal prayer of Mary Sumner
All this day, 0 Lord, let me touch as many lives as possible for thee; and every life I touch, do thou by thy spirit quicken: whether through the word I speak, the prayer I breathe, or the life I live. Amen
THANK YOU TO ALL WHO HAVE DONATED RUCKSACKS TO THE PRISON, FOR WHICH THEY ARE VERY GRATEFUL. THROUGH YOUR GOOD OFFICES THEY HAVE BUILT UP A GOOD SUPPLY, AND DO NOT AT PRESENT NEED ANY MORE. I'M SURE THEY WILL ASK WHEN THEY ARE READY FOR MORE!
Diocesan Eucharist, St George`s Cullercoats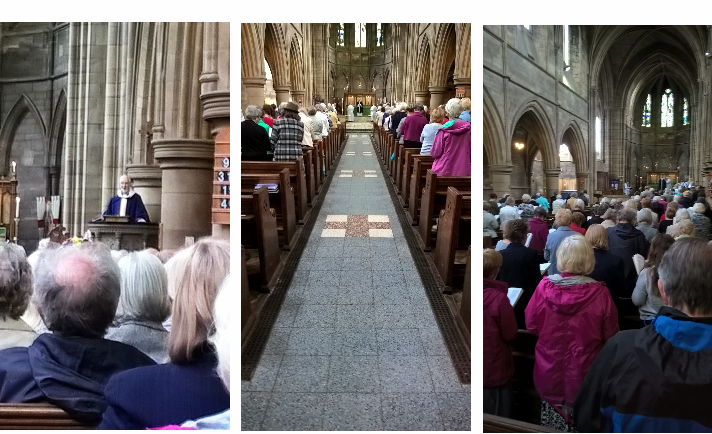 Our first Diocesan Eucharist took place on Saturday 15th July, it was very well supported by members from across the Diocese and so I am happy to say that I think we can now make this an annual event.
It was good to have time and space to give the service the importance it deserves. The Celebrant Father Adrian Hughes gave us much to think about with his sermon, challenging us to remember Mary Sumner`s drive, enthusiasm and vision. Her mission then should still be our mission today.
The singing was led by our newly re-formed choir and we were able to use our M.U. robes and communion vessels, all this helped to make it a memorable event.
Sylvia Hickey. V.P.
View the latest Newsletter here
Find us on Facebook